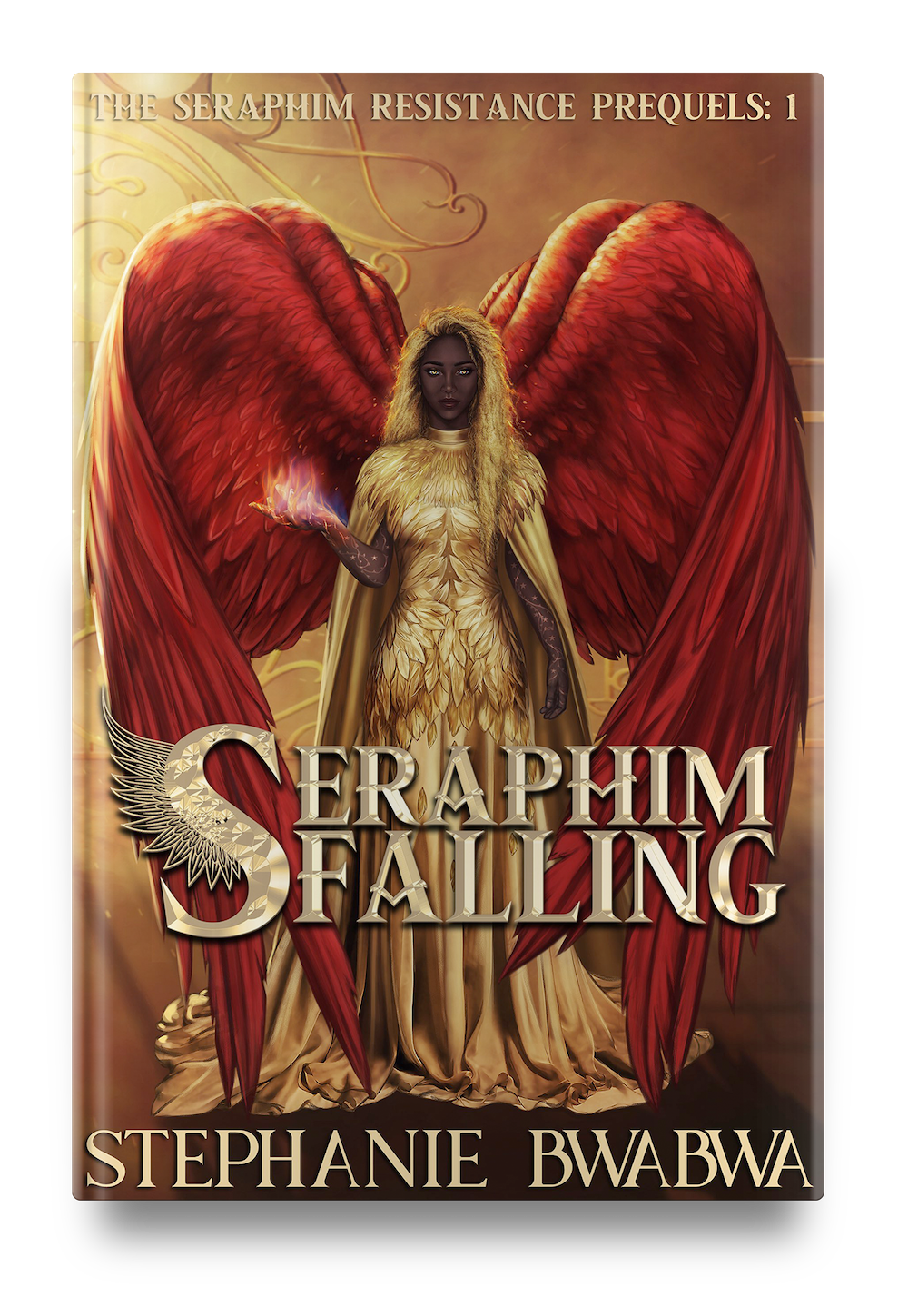 I hope the world of Elledelle becomes a Netflix series!
Seraphim Falling is the first of the three Seraphim Resistance Prequels set in the world of Elledelle. I consumed this book in one sitting, and I can't wait to read Angel in the Shadow Court!
Titaia Scarlethorn Angelfyre is getting ready for her coronation to become the Seraph of Flames, one of eight Saerels, the highest ranking angel selected to protect Elledelle and all of her angels. Escorted by her soulmate, or Soulu bonded mate, Cinder, and accompanied by her family, Titaia enters the fire palace. There is dancing and celebration, and rightfully so. But before Titaia can take her oath, the darkness of legends attacks. She is driven to make an unthinkable choice in order to save the angels of Elledelle - "Herein lies the tale of how the end began from the beginning."
WOW! This plot-driven story is action-packed with vivid detail. I love the connection I felt to Titaia, Cinder, and her family, especially Zaza, in so few pages. I love the imagery depicted within the descriptions - I could picture everything as it was happening - I do hope the world of Elledelle becomes a Netflix series! I mean just look at the cover!
A story of sacrifice, loss, and hope, this is one that you will want to add to your TBR (to be read list). Overall, I rate Seraphim Falling 4.5/5 stars! I really am excited to read book two of the prequels, and I expect to continue to love the story as it continues to unfold. I highly recommend this novella to mature YA readers who enjoy unique fantasy worlds.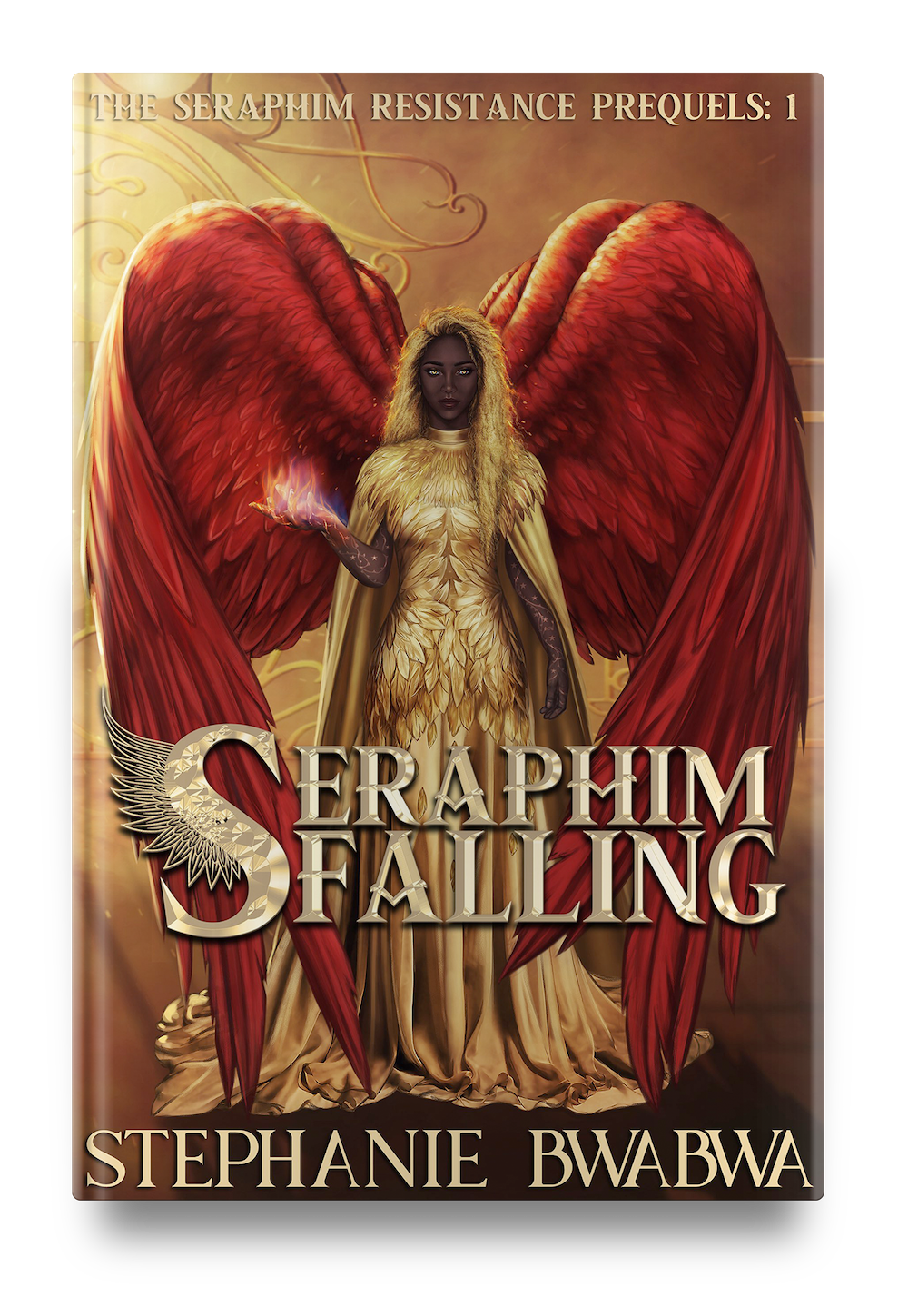 "This story is heart wrenching and thrilling. I HAVE to read the next one asap. The way the author illustrates this world and the beauty of these characters is amazing too. They truly come alive off the pages. So good!"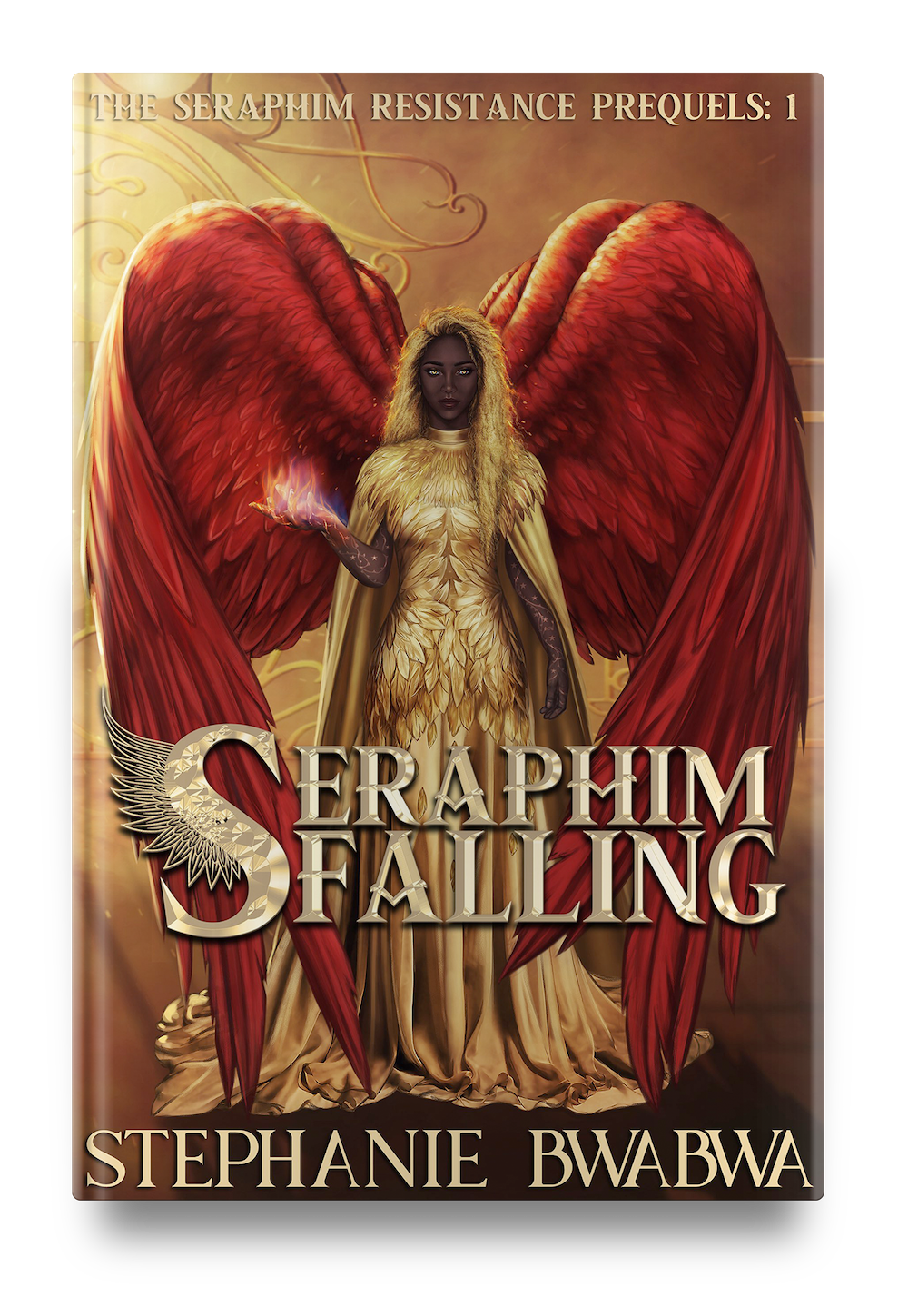 So I have had this book on my TBR list for ever because I listen to Stephanie on her indie author weekly podcast, but I have just not gotten around to reading it. I was worried at first because I had some trouble getting into the first chapter. But as soon as STUFF started happening, wow! It was non stop action in a really unique setting. I am not particularly familiar with the heirarchy of angels, but Stephanie did a great job laying out the details of her world in a really interesting and plot driven way. I can not wait to find out what happens next!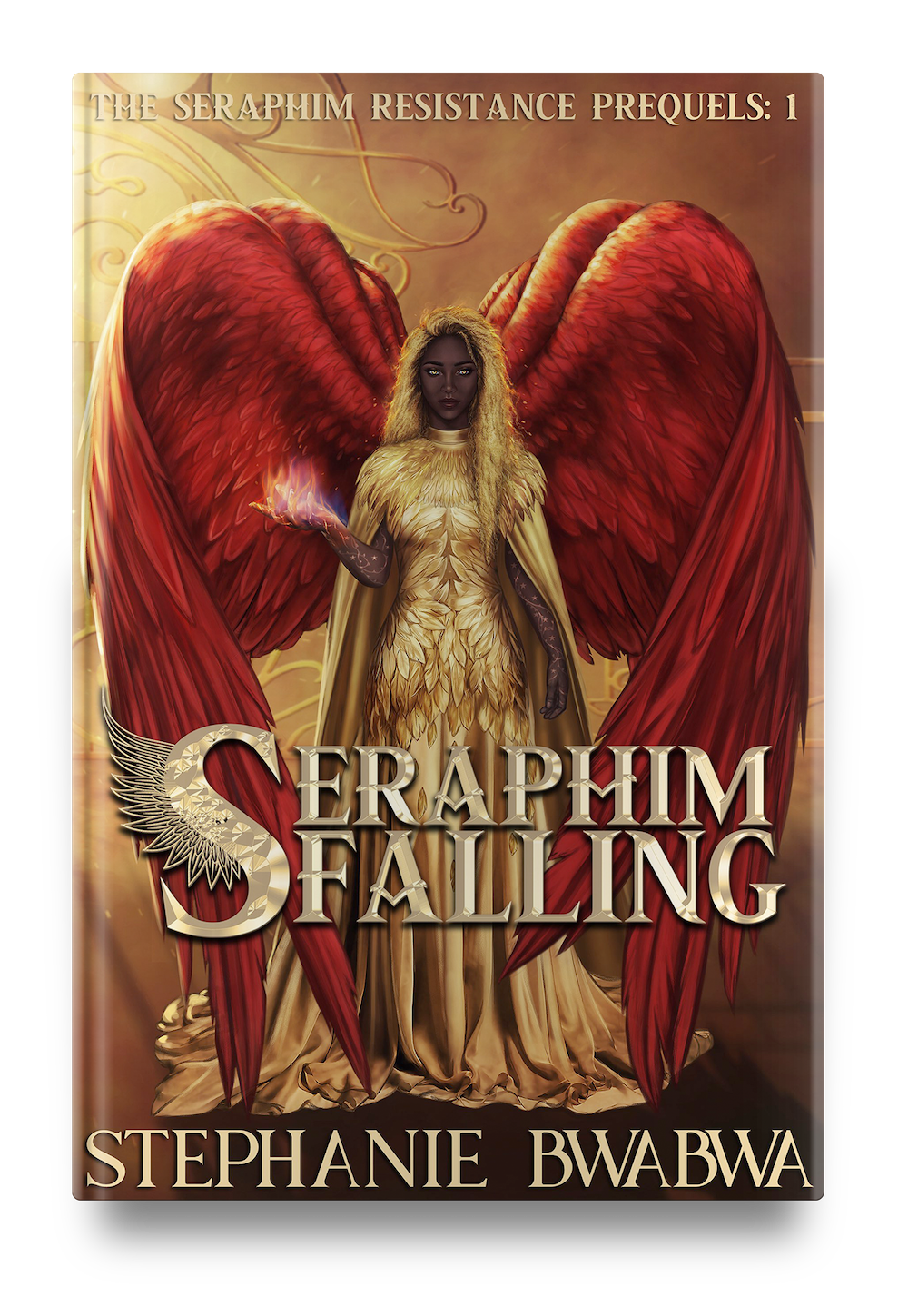 Beautiful world-building in a rich landscape of emotion. I was all over the place - rising in awe of the angelic beings and their vibrancy, recoiling at the horror of war, and plummeting in sorrow over their loss and despair. this book was short and powerful, packing quite a punch of feeling! i loved it. can't wait for the rest of this series!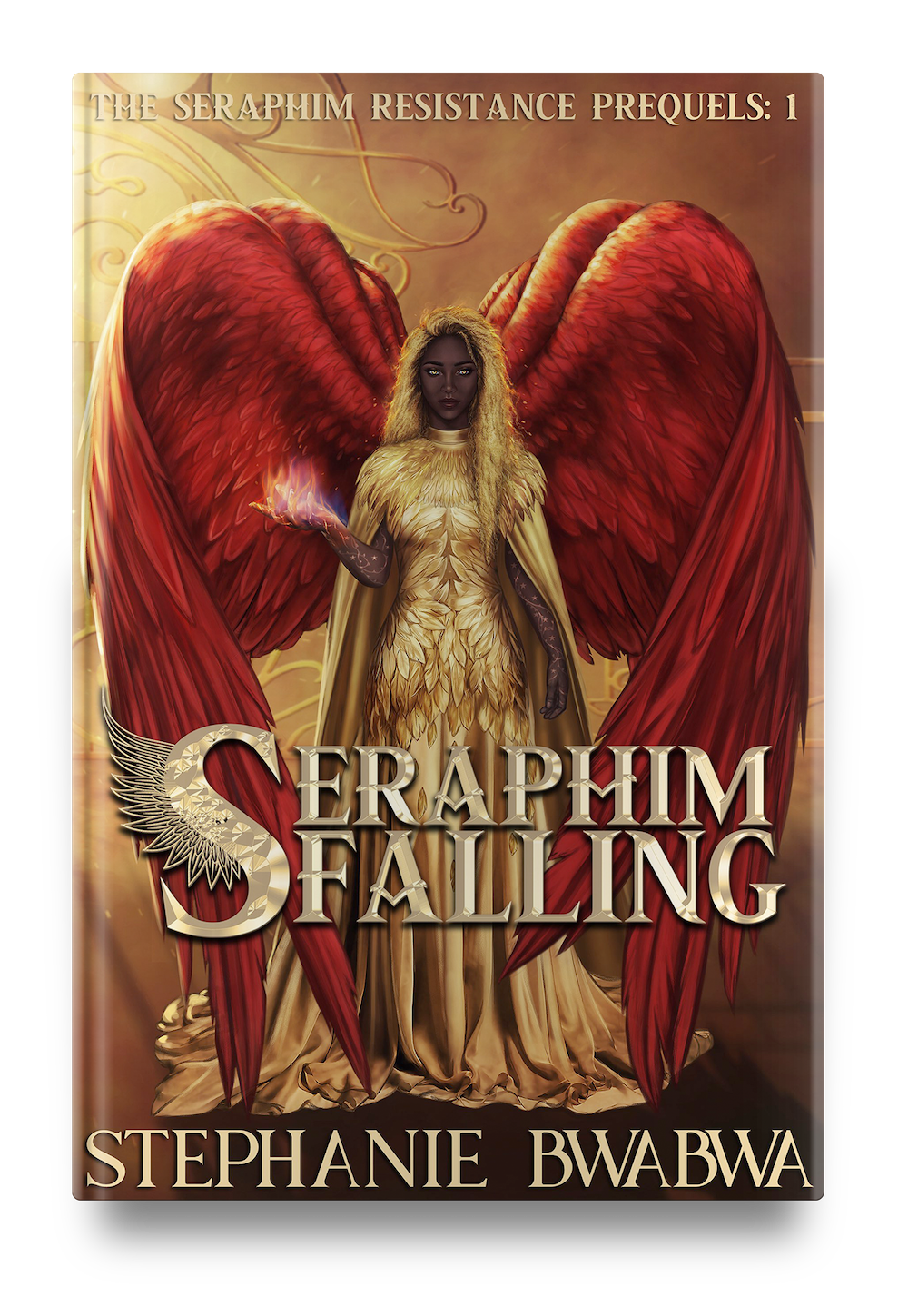 It's been a while since I read a fantasy book that is as unique and intricate as this! A fast read—my only wish is that it were longer as it felt a little rushed. I'm on the edge of my seat for the next book!!